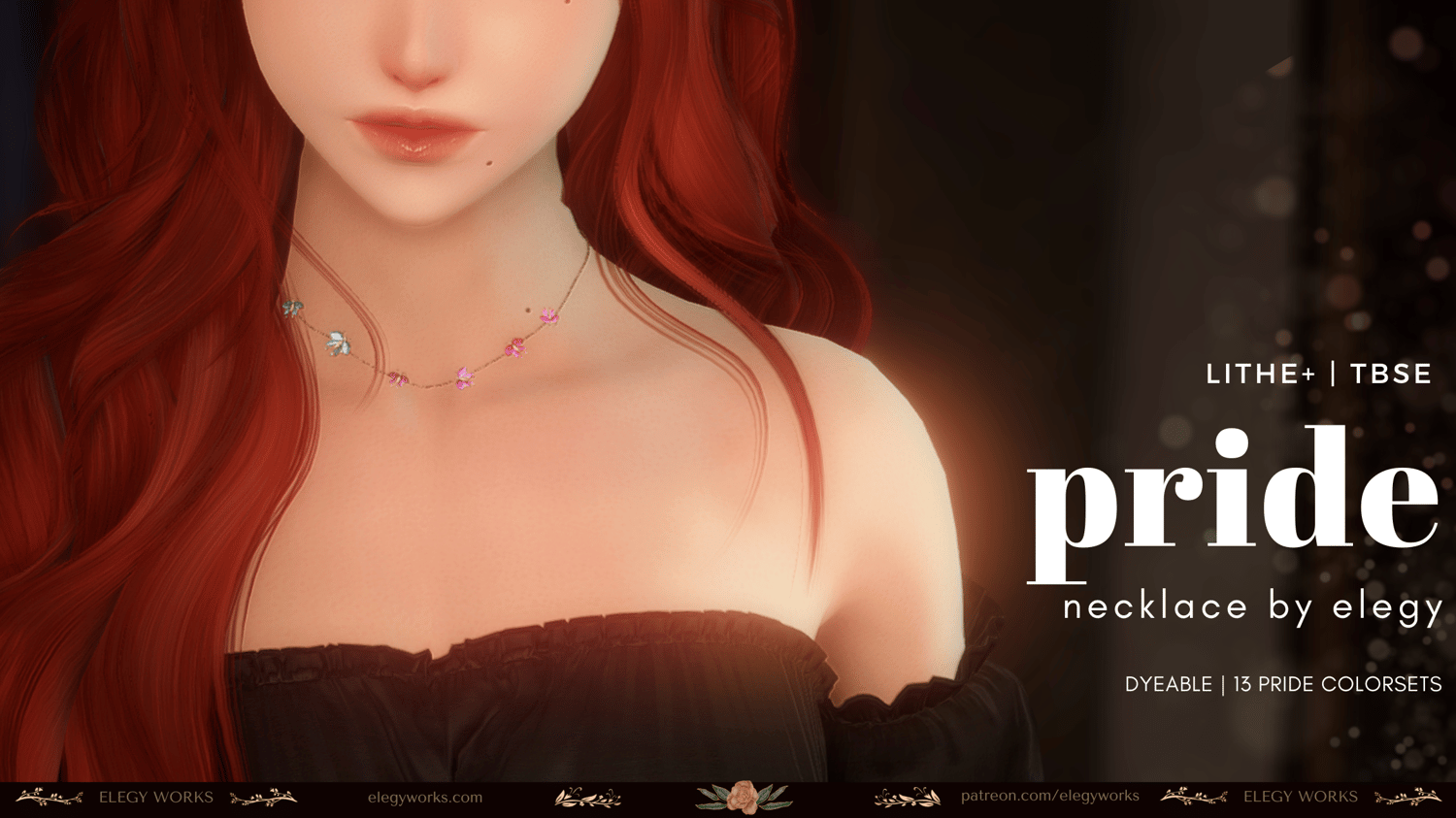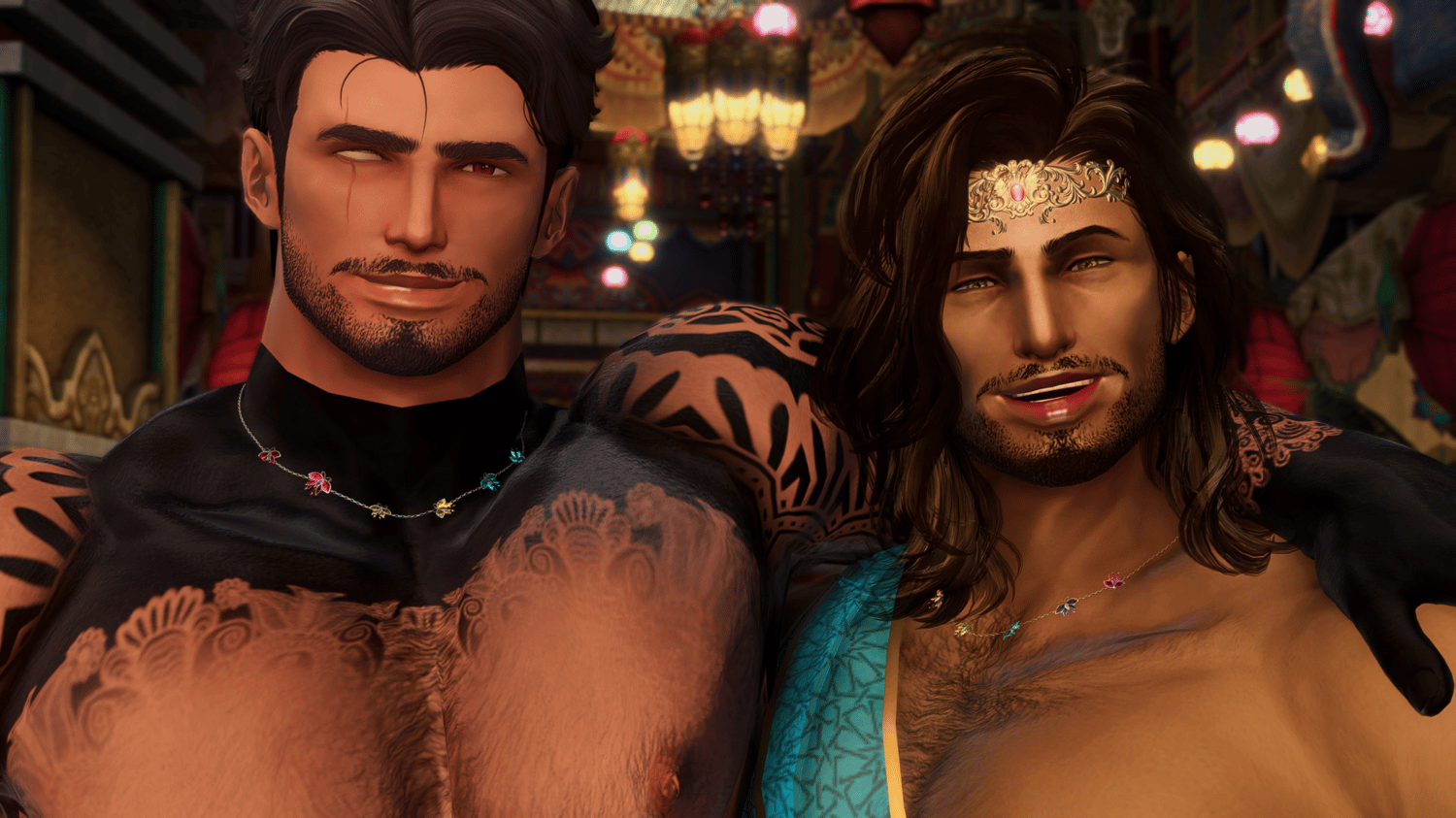 Pride 2023 Necklace
Terms of Service | By downloading, you agree to these terms.
This necklace was made for a donation drive during pride for the Trevor Project! Solona hosted it on her website. It's got lots of pride flag colorsets, and it's dyeable as a pretty, sparkly butterfly necklace!
It's technically fitted to TBSE & Lithe/Rue+, but it should work for most bodies that don't adjust the neck size too much (especially bibo bases).
⁍ Fitted to:
M Hyur, Elezen, Miqo, Au Ra, Viera:
Fitted to TBSE by Tzar
https://beta.aetherlink.app/mods/6994949803713265664
F Hyur, Elezen, Miqo, Au Ra, Viera, Roe:
Fitted to Lithe+/Rue+
https://www.xivmodarchive.com/modid/29768
---
Made in Substance Painter/Photoshop/Blender
Thank you @MRubyheart, @ZindeloFFXIV, @aro_xiv, @Miqotethings & @KindredFairy for taking such beautiful preview shots for me!