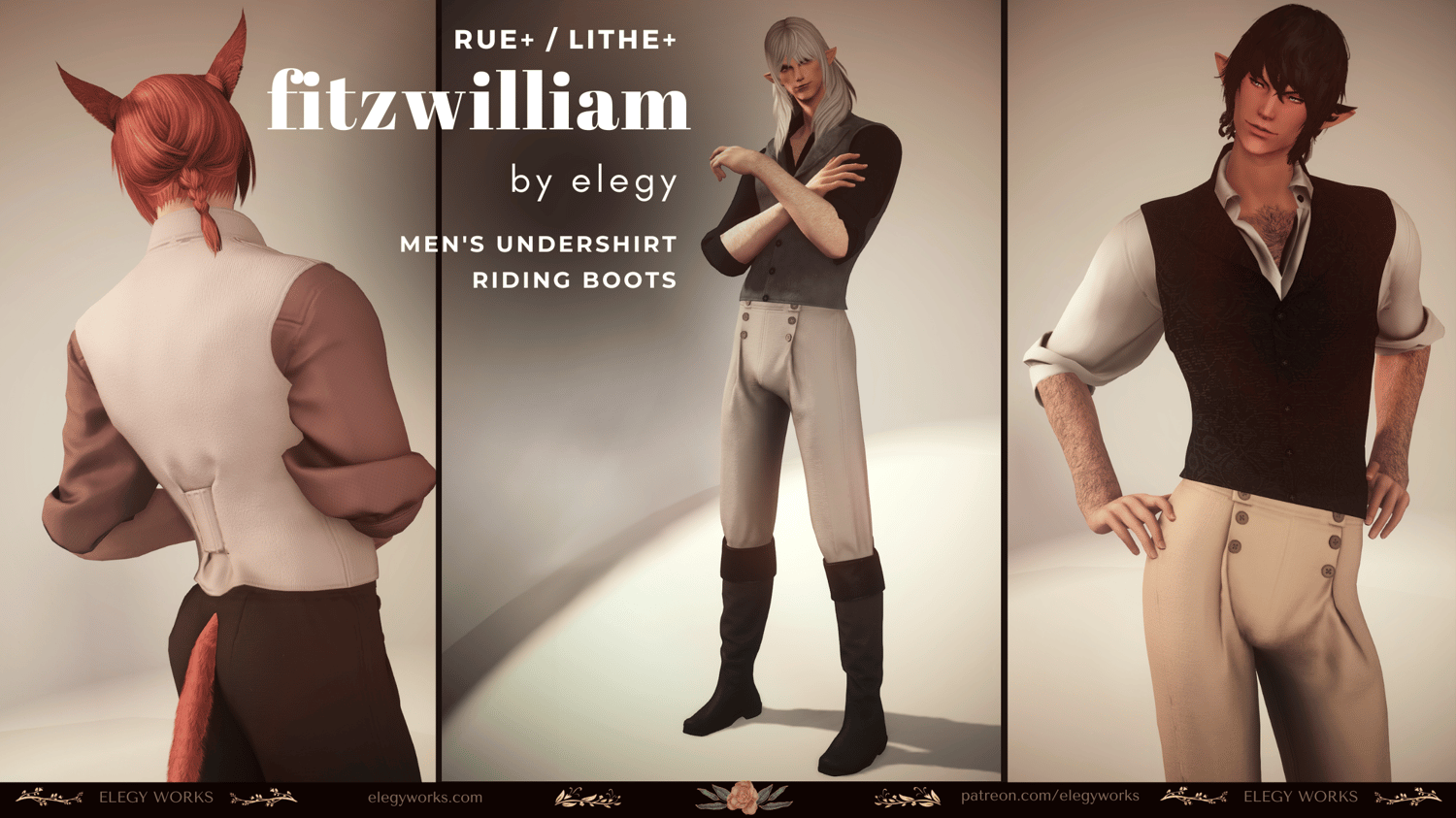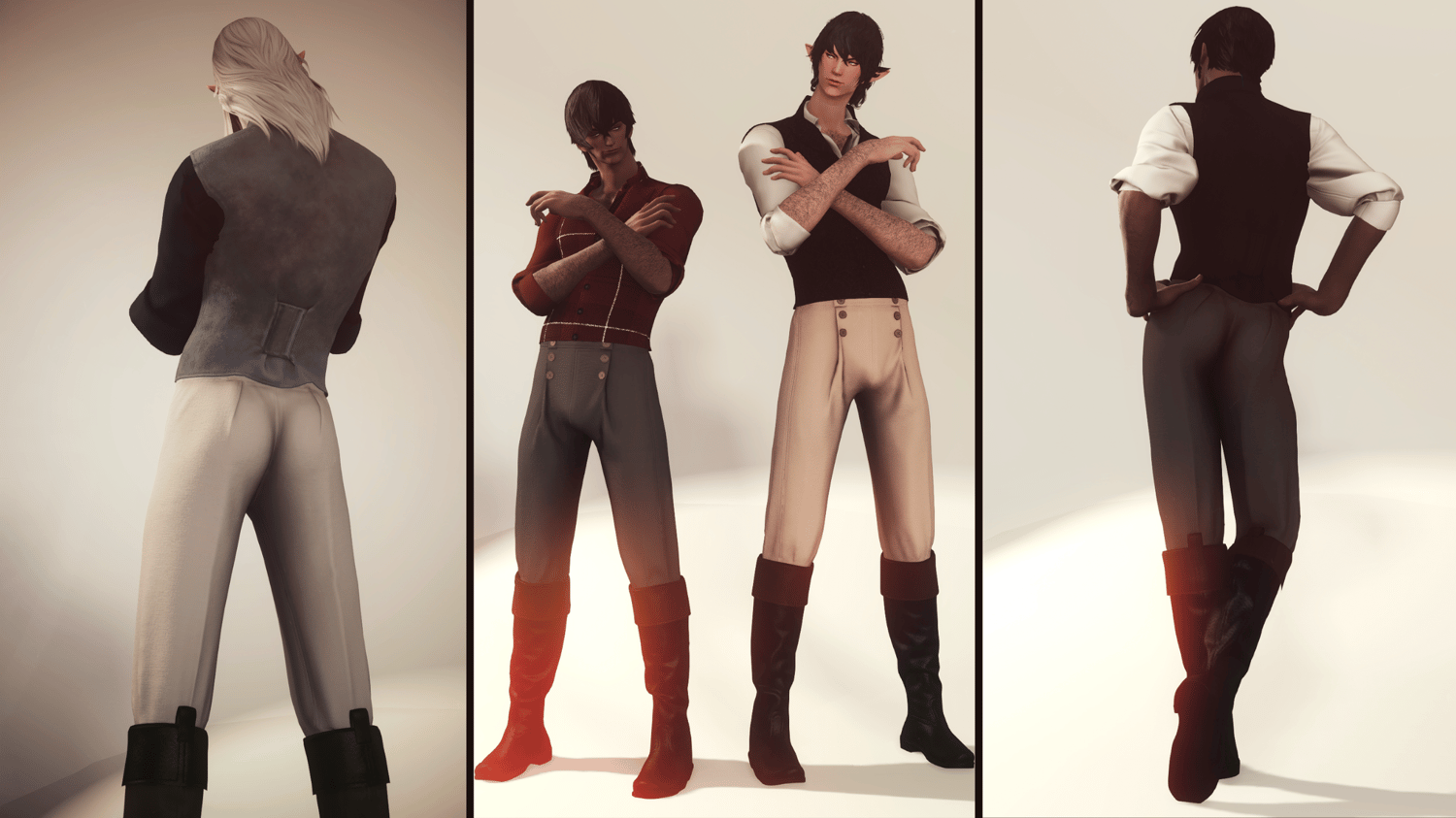 Fitzwilliam Outfit (TBSE)
Pay what you want:
(minimum $9.00)
Terms of Service | By downloading, you agree to these terms.
(Also available on patreon.)
⁍ Public: November 30, 2023
Update: Added boots fit to TBSE-X legs, upscaled by Enyo!
It's finally here!!! It took me a long time to smooth out all the wrinkles, and I ended up making several versions of the models, so hopefully it makes up a bit for how long this took!
This is a regency-inspired set for TBSE users - including Highlanders. I've done my best to make sure they're functional, but extreme poses & scales might cause clipping!
Shirts:
⁍ Vest & Untucked shirt model options
⁍ Four vest textures: brocade, velvet, cotton, and plaid
⁍ Multiple colorsets - you can choose separate dye/color options for the shirt and the vest (if using), and I included some black/white options along with light/true/dark dye color combinations
Pants:
⁍ Tucked (for boots, or for a knee-length look) and untucked model options
⁍ Multiple dye options, in light, true, and dark
⁍ Designed to be used with or without a shirt
⁍ Bulgeless & non-bulgeless versions available
Shoes:
⁍ Designed to be used alone or with the tucked pants
⁍ Multiple dye options, including solid true/light/dark, split dyes with black & brown details, and undyeable black, brown, and split (historically-styled) brown/black
⁍ Fitted to:
- M Hyur, Elezen, Miqo, Au Ra, Viera:
Fitted to TBSE by Tzar
https://beta.aetherlink.app/mods/6994949803713265664
---
Made in Substance Painter/Photoshop/Blender. Body credit: Tsar for TBSE