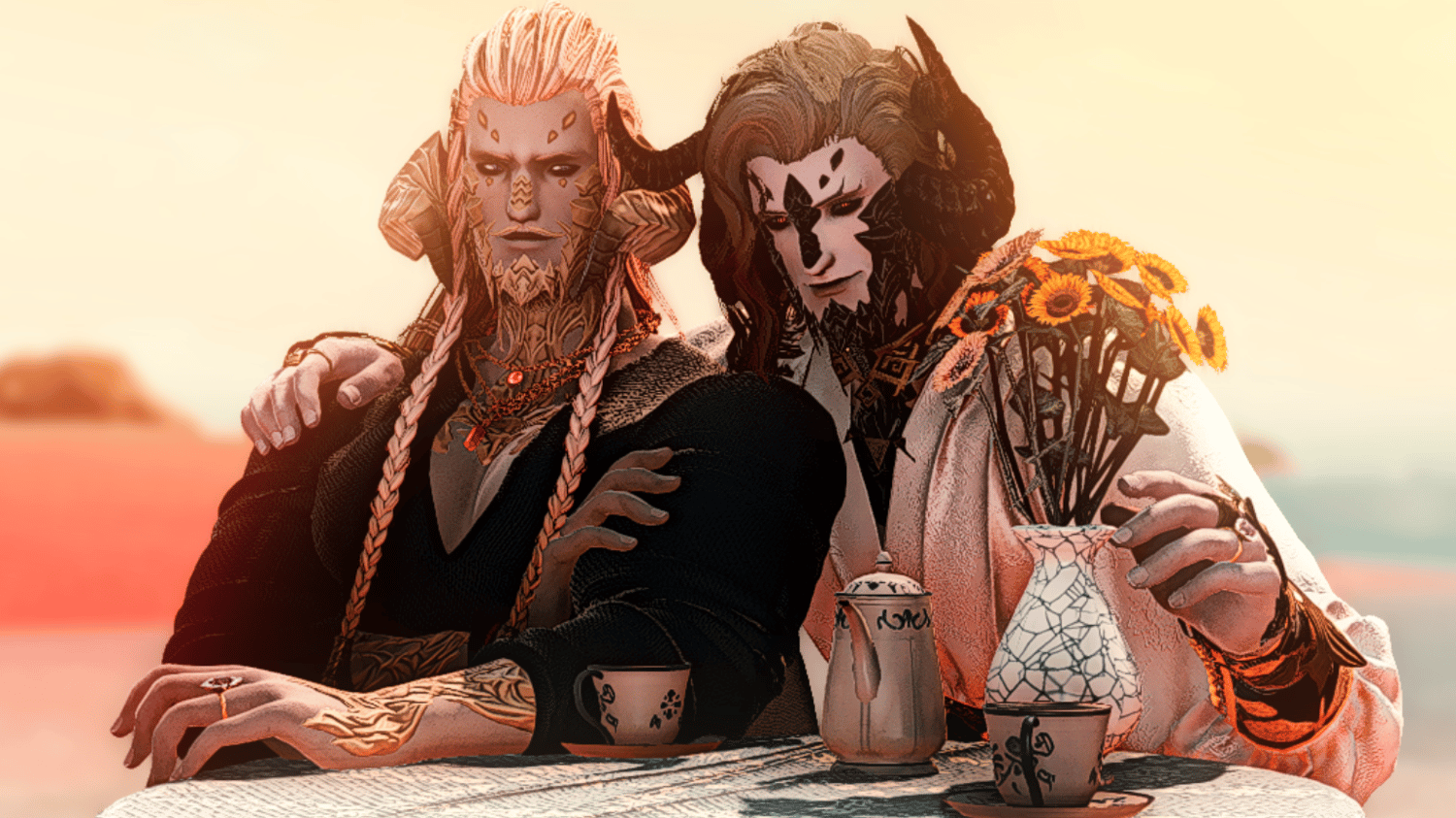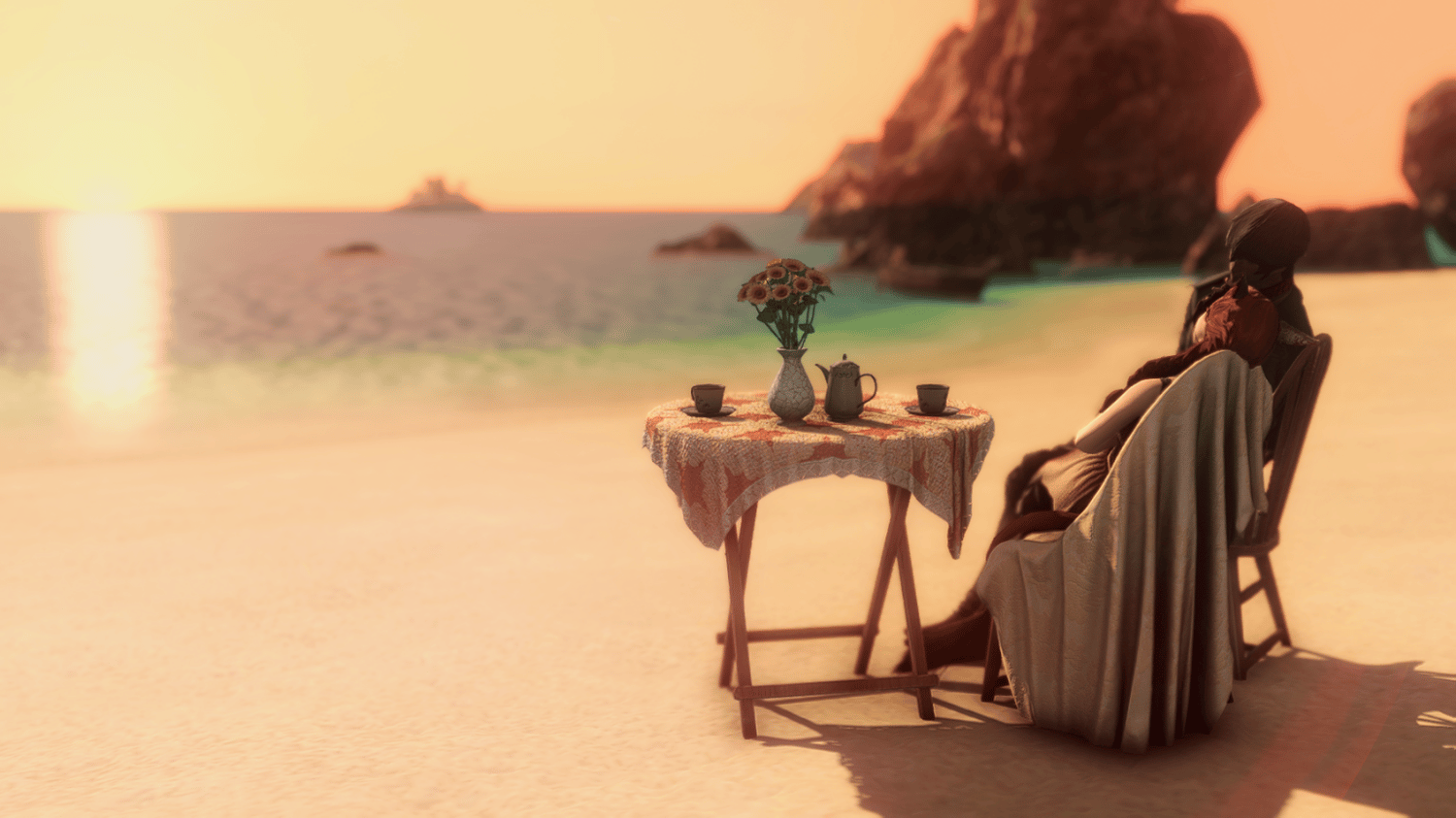 Teatime | Table & Chairs Prop
Terms of Service | By downloading, you agree to these terms.
A set tablecloth with two cushioned chairs, in various poses. There are multiple model options on the plush cushion and I put a single chair version on the wind-up cursor. The cushions, blanket, and tablecloth are all colorset, but the wood and vanilla assets are diffuse.
This is made with a combination of edited stock assets, assets I made myself in Blender/MD/Substance Painter/Photoshop, and edited vanilla assets for a cohesive look.
Luxy made some stellar poses that work with it, and they're included in the download! I've included her info if you'd like to find her other work!
Thank you to Meru, Luxy, and Rohellec for taking preview pics!!!