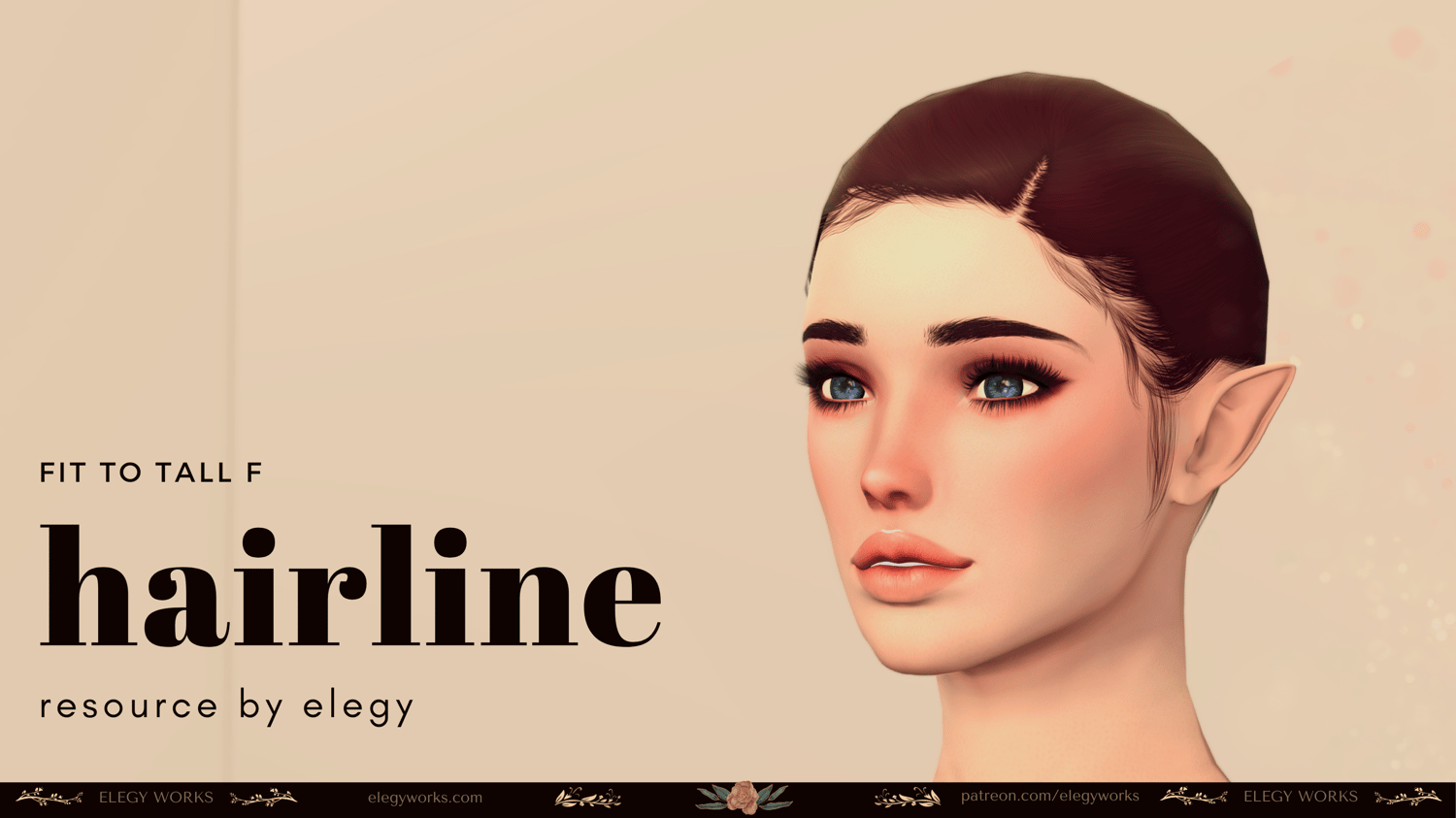 Hairline Resource
Terms of Service | By downloading, you agree to these terms. With proper credit, the Hairline Resource may be used in public or paid ffxiv content without asking permission, so long as the use otherwise abides by the Terms of Service (i.e., no pedophilia, bestiality, or bigotry).
This is a simple hairline/scalp cap resource. The meshes are weighted and fit to tall female heads (Hyur fits both Midlander & Highlander; Miqo; Au Ra; Viera; Elezen; and Roe). The textures are hand-drawn and the specular is matched with vanilla. Please feel free to readjust as necessary. Everything is in a blender file.
Includes 2 main versions - one for ear- or horn-havers (Hyur, Au Ra, Elezen, Roe) and one for earless heads (Viera, Miqo)
Includes left, middle, and right part options
Please note that this is a resource, not a standalone hairstyle.