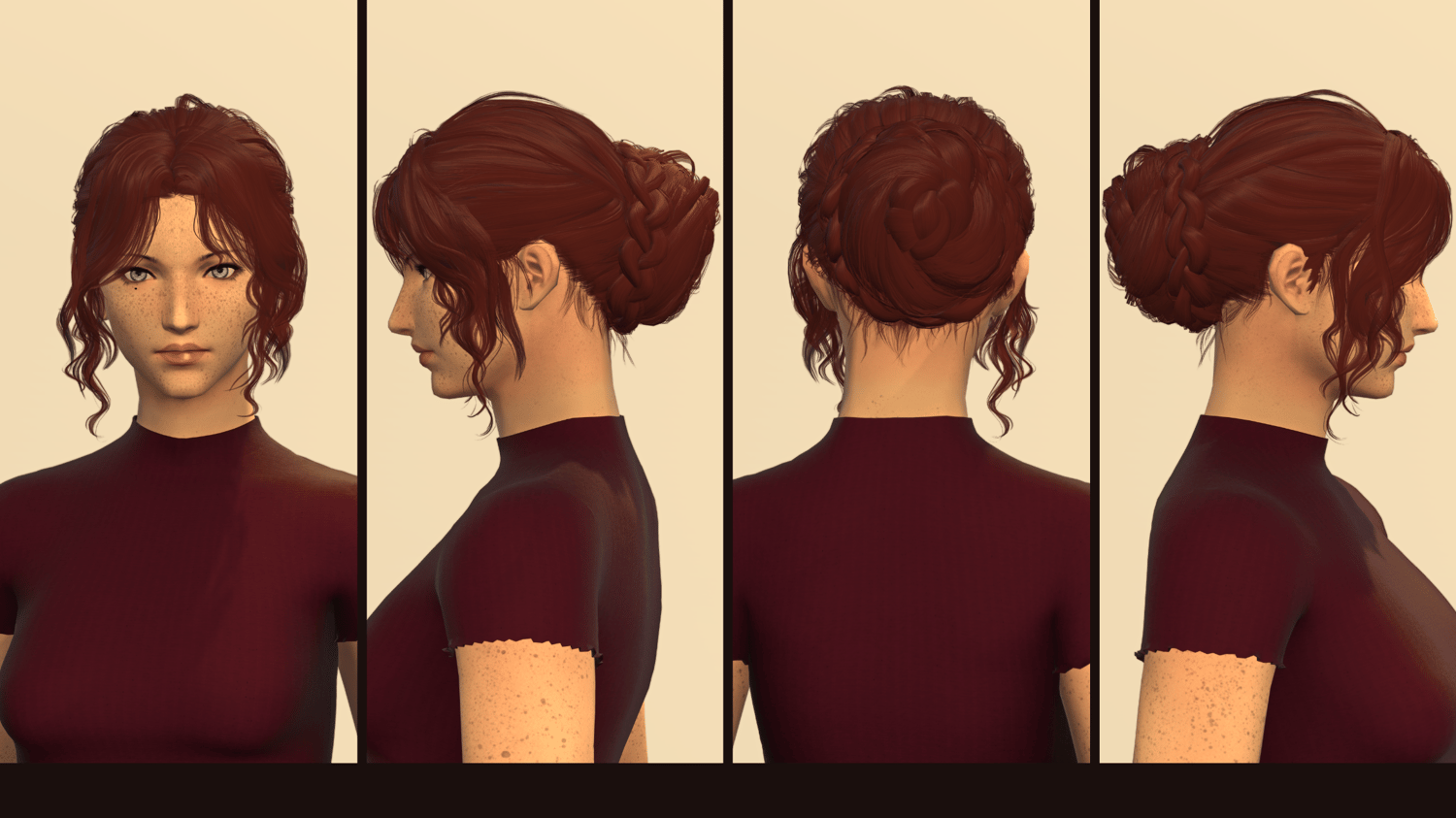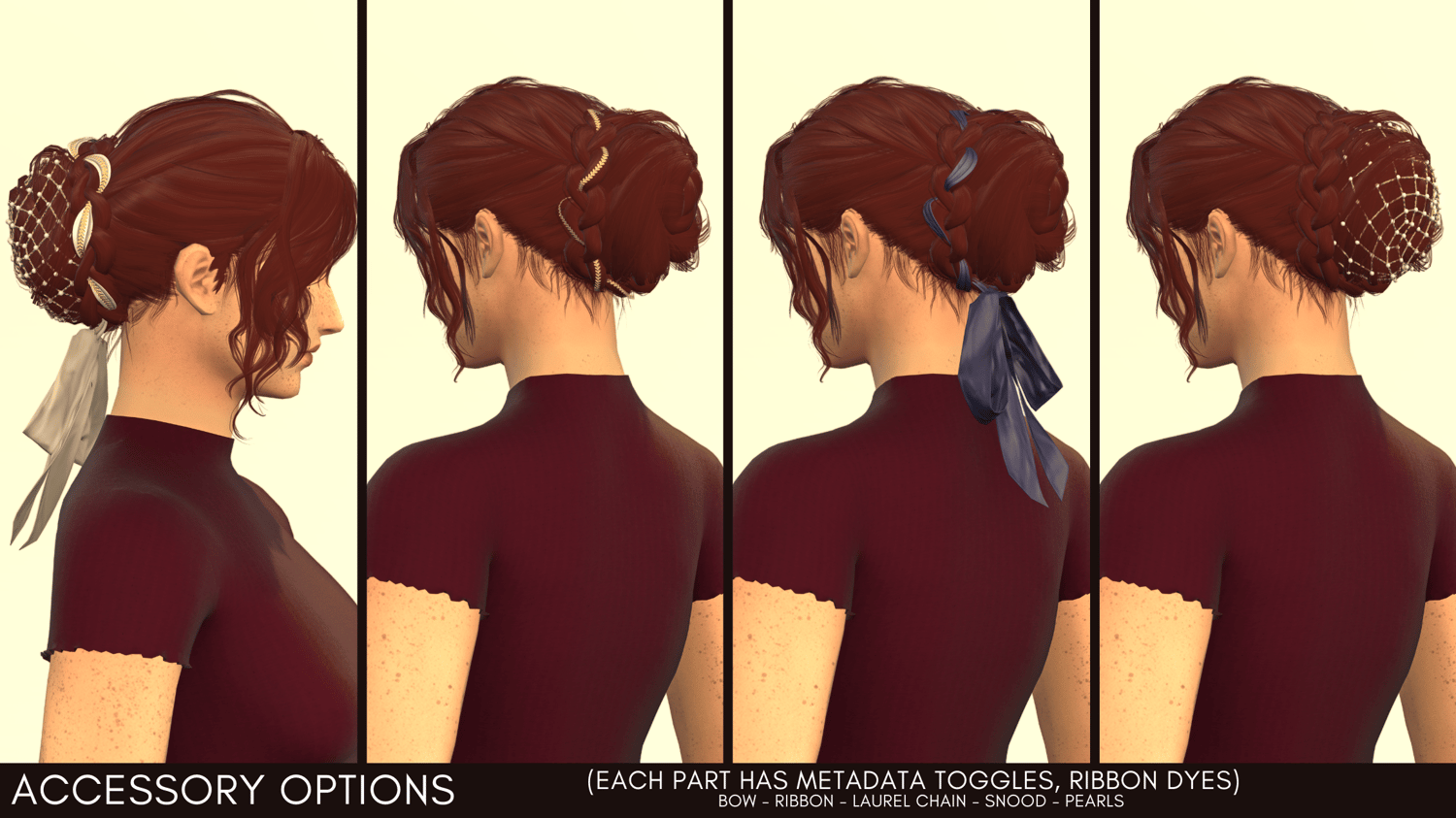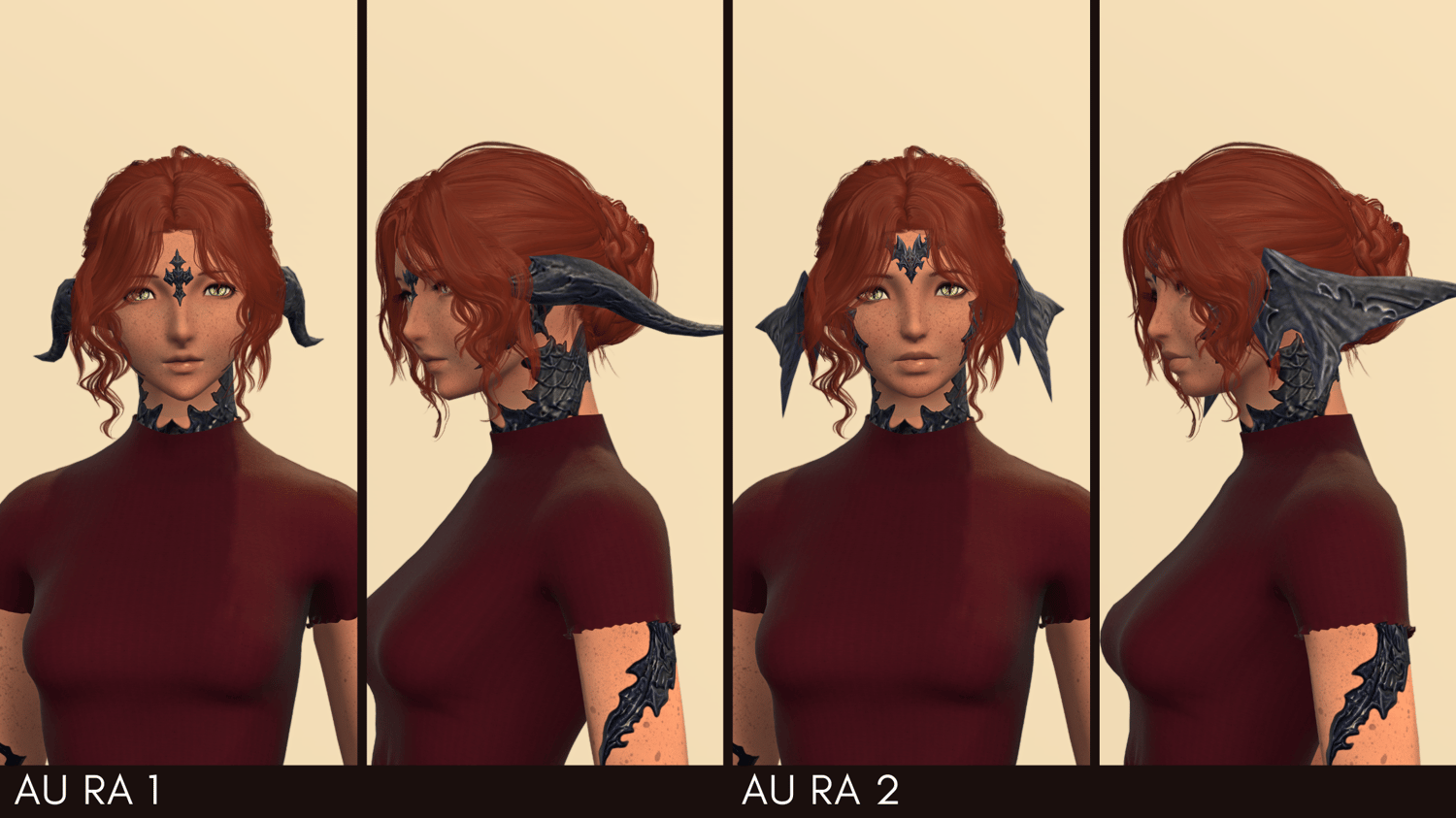 Birdie Hair - V2 (+ Accessory)
Pay what you want:
(minimum $5.00)
Terms of Service | By downloading, you agree to these terms.
(Also available on Patreon)
Public: 12/18/23
Hello!!! This is the second part of the hair series I have been working! It has a similar texture to Birdie I in case you are interested in having several hairs that fit a look for RP or story! It has the main braided bun, then an accessory headpiece with five optional, toggleable parts: a bow, a ribbon, a laurel chain, a snood, and pearls to decorate the snood.
⁍ Miqo, Au Ra, and Viera have earless/hornless options
- Miqo has standard, earless, and one with ear holes for humanoid ears (like elf ears) (may need adjustments depending on your fit!)
- Au Ra has one fit that avoids all the horns (but may clip a bit while the hair moves, just due to how weights work in game) and one that falls a bit more naturally for no horns
- Viera have a standard option with covered ear holes, and then one fit to the hyur viera ears on xma
⁍ VERY SUBTLE highlights - this hair was not highlight friendly to work with but I did my best
Hair notes:
- This is a LM mashup/major edit, so please bear in mind that it looks best with shaders without ADOF/MXAO because of the many layers of transparency. It is very soft!! In reshade you can toggle those options off in the shader list
- Highlights look best with very complimentary colors, and I recommend using Palette+ to pick them
- All races use the L/R hair bones for posing
Accessory notes:
- The bow, if you're using it, uses hair A & B bones for posing (the two main ones down the back) 
- The bow is not as wiggly on viera. It uses the same bones, but they are for whatever reason not very mobile on viera specifically while running around (same with the vanilla hair that uses those bones)
- The modpack uses metadata toggles so you can pick what parts of the accessory you want visible. I have attached a screenshot of where the toggles are located, after you hit "Advanced Editing" in penumbra - I also included .pmp (penumbra modpack) with the metadata toggle already set up if you don't know how or don't want to! 
---
Credits:
Major Praline for the Alpha & Miqo textures; Naori for the publicly available hair textures from xma
Toru for the original rips
Thank you to Beks, Ahsara, and Mehru for letting me spam you about this hair ;-;