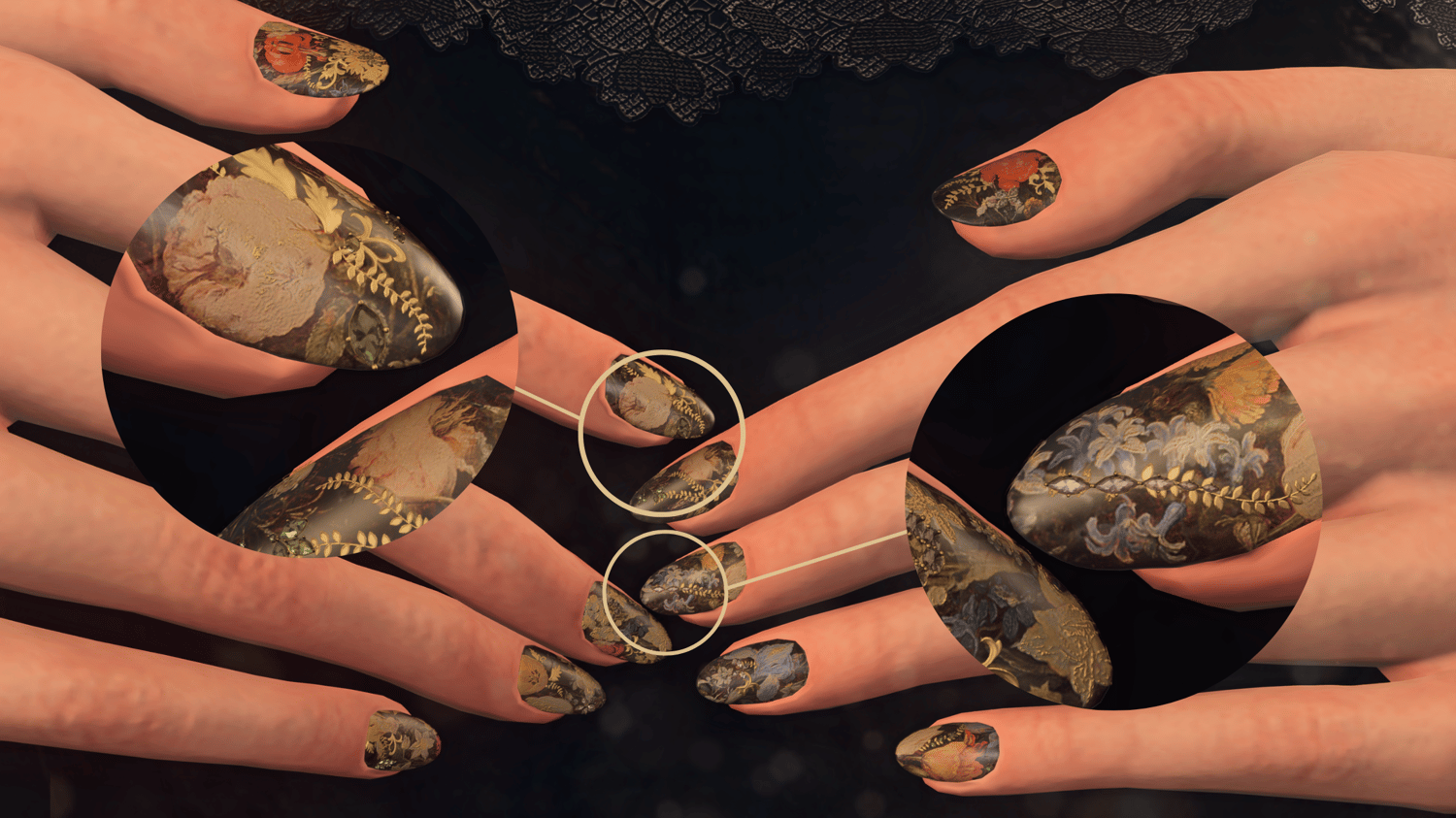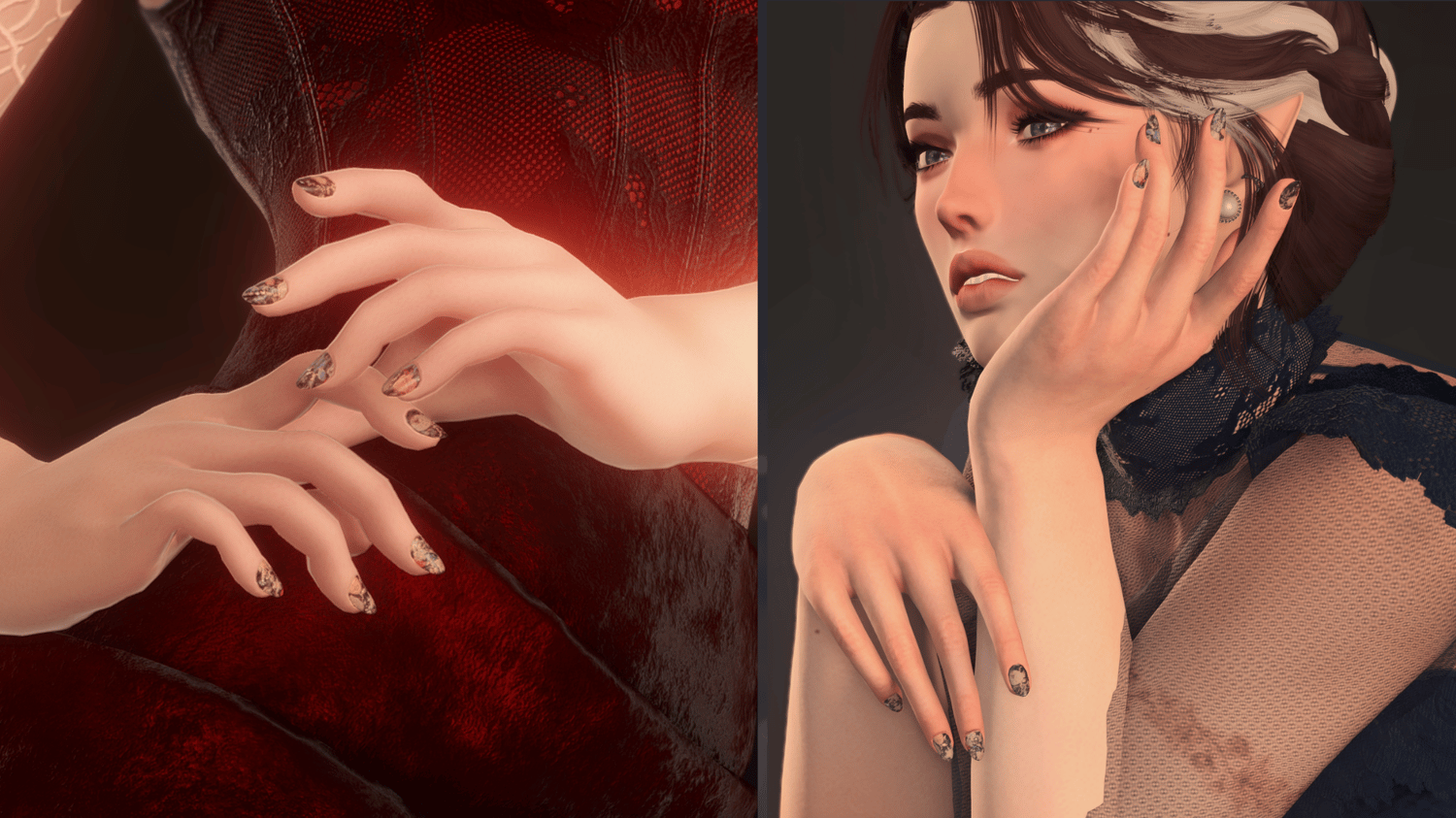 Brueghel Nails
Terms of Service | By downloading, you agree to these terms.
(Also available on patreon.)
⁍ Public: September 11, 2023
Here are some renaissance inspired nails I made - they feature the artwork "Bouquet" by Jan Brueghel the Elder (1599) (public domain). They are fit to Lithe+ hands. They have gemstones, 3d height detailing, and gold details/leaves/flourishes that give them a nice, glittery effect in game. Not dyeable since they're based on real artwork!
---
- F Hyur, Elezen, Miqo, Au Ra, Viera, Roe:
Fitted to Lithe+ (medium, large bottoms, bibo+ calves)
https://www.xivmodarchive.com/modid/29768
---
Made in Substance Painter/Photoshop/Blender. Body credit: ✧ lye for lithe+; Tsar, Illy Does Things and bizu for the original Bibo+